Skip to Content
San Diego is one of the best cities with the best weather in all of California. That is why it should be taken advantage of by being outdoors. What better way to enjoy the outdoors than by going to a rooftop bar? This blog will go over the top rooftop bars in downtown San Diego!

With the amazing weather San Diego has to offer year-round, outdoor bars are the best place to be! With everything that has happened with COVID-19, people want to go back to spending more time outdoors. While staying at Comfort Inn Gaslamp, you can enjoy the best of Downtown rooftop bars! The best bars Downtown San Diego has to offer includes:
Fairweather Rooftop Bar
[0.3 miles from Comfort Inn Gaslamp]
The Fairweather rooftop bar is a hidden gem, tucked away in an alley down J Street in Gaslamp Quarter San Diego. It's close location to Petco Park makes it the perfect place for pregame or pre-party for concerts. The gastropub-style food served on the main floor is something you absolutely must try. Fairweather also has several local beers on tap, making it a great place for people with varying tastes. The wonderful San Diego weather makes this rooftop bar the perfect place to spend the night in Downtown. You can also book private events for those birthdays and anniversaries! With a Mediterranean-style decoration, Fairweather is a great and relaxing spot to enjoy Downtown nightlife!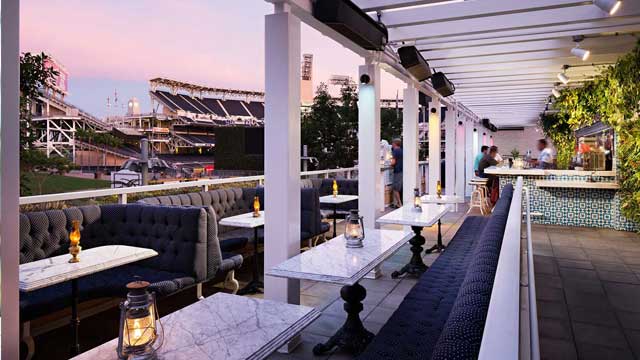 Lumi by Akira Black
[0.3 miles from Comfort Inn Gaslamp]
Lumi by Akira Back is an upscale rooftop experience that expertly blends hand-crafted libations, sushi, and Japanese-inspired fare with an eccentric flair! The menu features adventurous flavors with a California twist, using local and responsibly-sourced ingredients with influences from around the world. Lumi's rooftop bar and restaurant offers views of the city with a gorgeously chic way to dine, drink, and socialize in the heart of the Gaslamp Quarter. This rooftop bar is the perfect place for foodies and sushi lovers.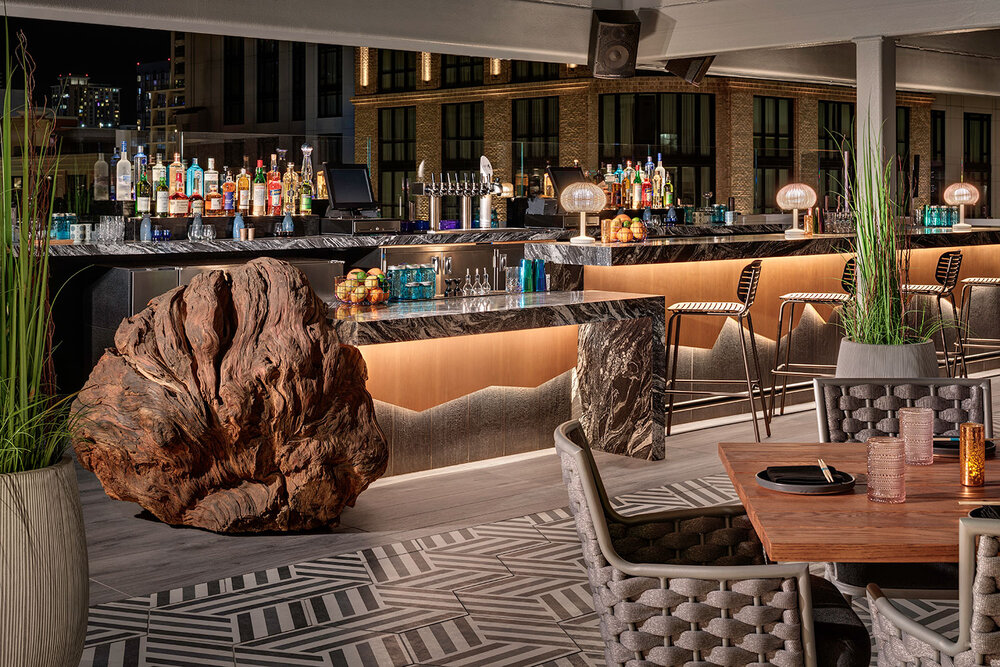 Kairoa Brewing Company
[3.8 miles from Comfort Inn Gaslamp]
Kairoa Brewing Company is the perfect rooftop bar for fans of fresh beer. The food is New Zealand comfort food mixed with American favorites, such as New Zealand style sausage rolls! Kairoa pays homage to the owners' New Zealand heritage with a menu replete with Kiwi-inspired food and brews. The farmhouse design is the perfect atmosphere for enjoying the sunset over the San Diego urban scenery.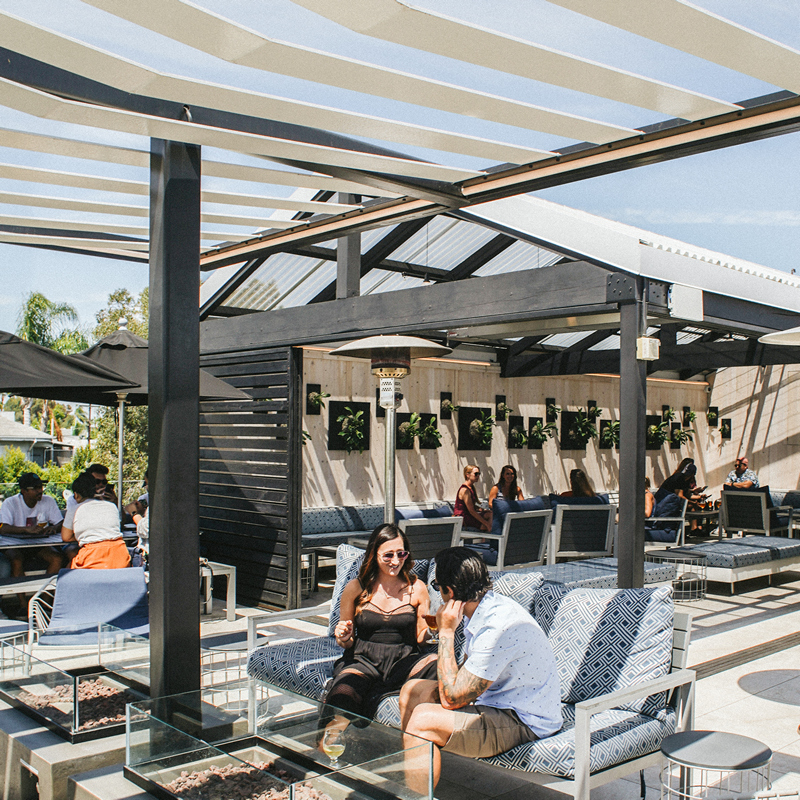 King and Queen Cantina
[1.2 miles from Comfort Inn Gaslamp]
King and Queen Cantina brings a Latin flavor to San Diego's Little Italy. Its colorful skull décor makes for a Dia de Los Muertos theme all year long! All of your favorite Latin dishes combined with inspiration from around the world—whatever you're craving, this place has it. The outdoor bar makes this cantina the most relaxing way to enjoy delicious food in Downtown San Diego.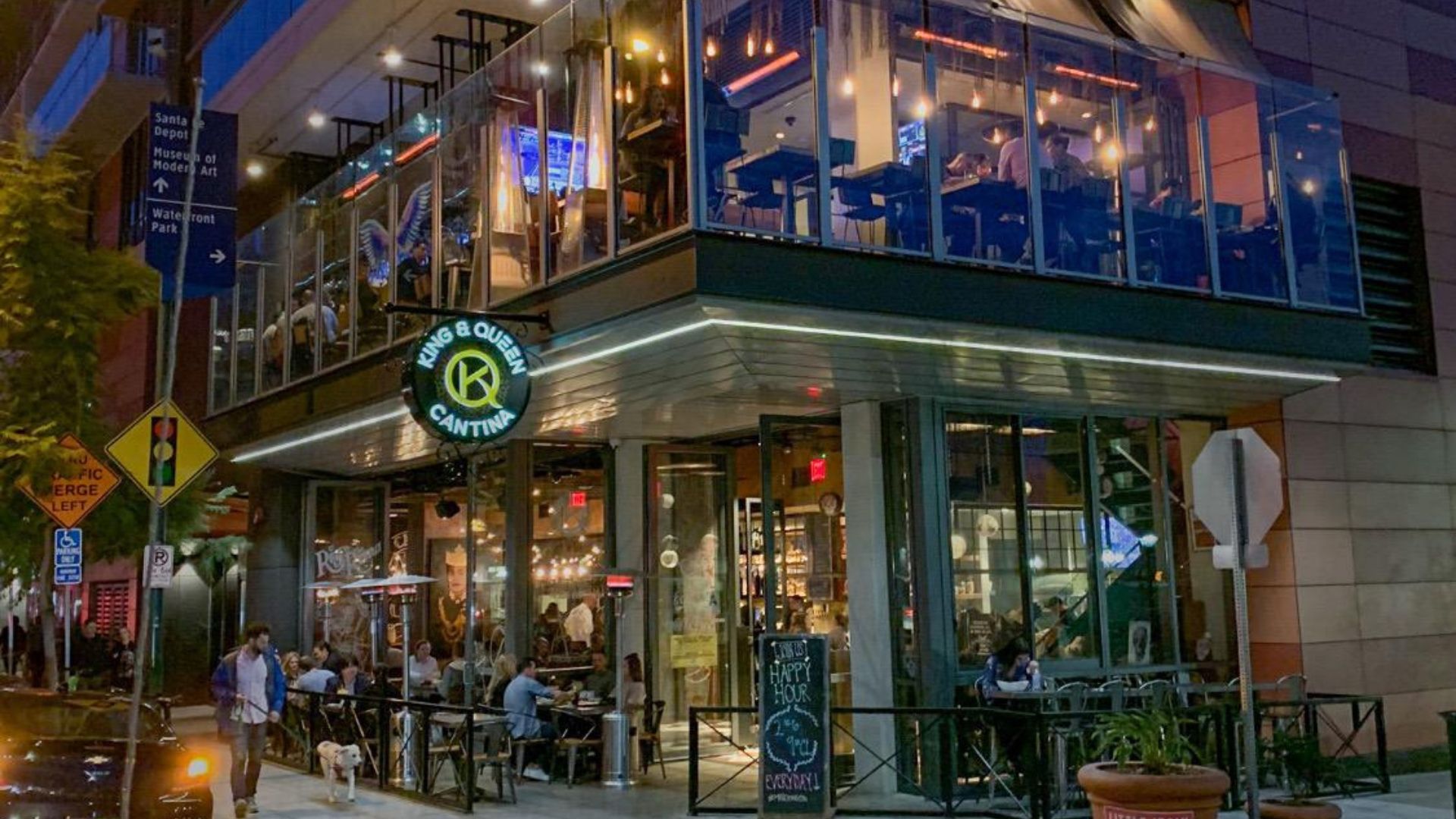 Downtown San Diego has a lot to offer when it comes to rooftop bars. The weather along with the beautiful views of the city makes rooftop bars the optimal nightlife experience. To enjoy your visits to these rooftop bars, booking your stay at Comfort Inn Gaslamp is a must! Located in the heart of downtown San Diego, Comfort Inn is the optimal place to stay! To book your stay, give us a call at (520) 441-6422 or visit our website.