Skip to Content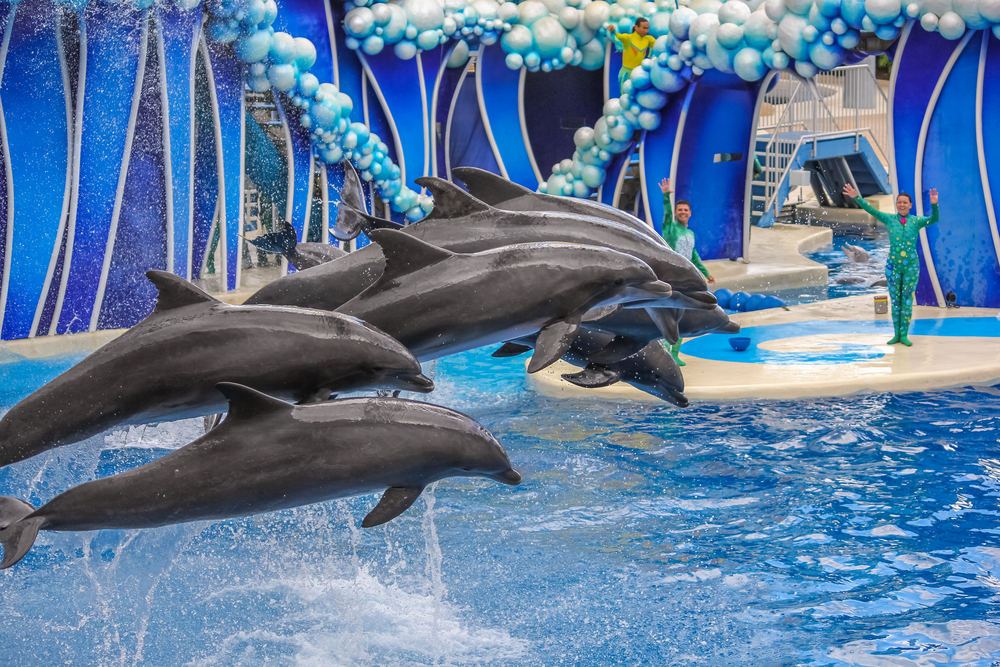 SeaWorld San Diego offers people a one-of-a-kind family experience with awe-inspiring animal encounters, amazing presentations, and thrilling rides. SeaWorld is located in Mission Bay, offering visitors the best ocean adventure around. Things you can do at Sean World primarily consists of these four experiences:
- Animal Experiences
- Rides and rollercoasters
- Presentations and Activities
- Seasonal Events
The thrilling rides and delicious eats only enhances the experience at this fantastic park. When visiting, remember to catch at least one show as you will be wowed by the natural and entertaining interactions between the trainers and the animals. Sea World is a medium-sized park, but it's packed with so many exciting attractions that you're going to have to plan on staying there for an entire day. Choose from 16 rides, ongoing interactive exhibits, multiple shows, and even animal tours, where you'll get to experience a close-up introduction to various creatures from flamingos to sharks.
Staying at Comfort-In makes for the perfect daycation at SeaWorld San Diego! Our Inn is just 5.3 miles from SeaWorld; that's just a short 10-minute drive! After an amazing day of your sea life adventure at Sea World, relaxing in the contemporary comfort of our 103 boutique-sized guest rooms at Comfort Inn Gaslamp is a must! When staying with us, you're staying in the heart of downtown San Diego, surrounded by seemingly endless entertainment options. To book your stay, visit our website or call (619) 202-4324 today!