Skip to Content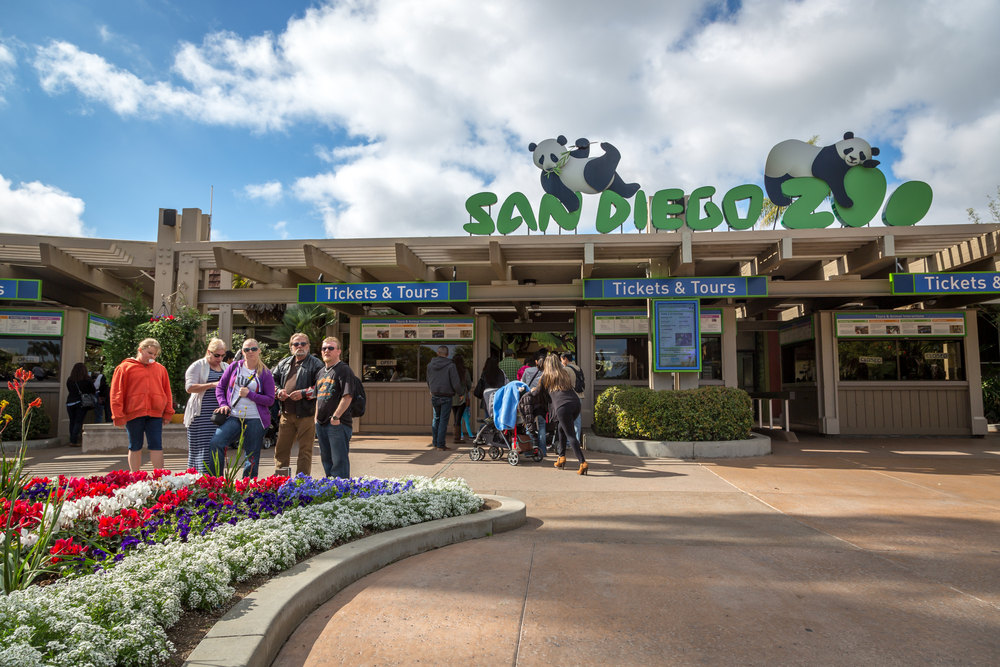 The San Diego Zoo is a zoo located in Balboa Park, San Diego, California. It is home to more than 3500 animals of more than 800 species and subspecies. The San Diego zoo is known for their open-air, cageless exhibits that allow people to experience a recreation of natural animal habitats. Exhibits at the zoo are designed around a particular habitat. The same exhibit features many different animals that can be found side by side in the wild, along with the native plant life. Exhibits range from an African rainforest (that features gorillas) to the Arctic taiga and tundra in the summertime (that features polar bears).
Animals aren't all the fun that lies within the zoo's grounds. There are many exciting attractions that you simply cannot miss, such as:
- Guided Bus Tours
- Botanical Tours
- Kangaroo Bus Tours
- Skyfari Aerial Tram
- Shows
- Animal encounters
- Play Areas
- 4D Theaters
Exhibits that you must visit while on your San Diego zoo adventure includes:
- Monkey Trails and Forest Tails
- Owens Aviary
- Scripps Aviary
- Panda Canyon
- Urban Jungle
- Polar Bear Plunge
Before planning your visit to the San Diego Zoo, you must first decide on the best hotel to stay in. Comfort Inn Gaslamp is the perfect place to stay as we offer a convenient place to stay both comfort and location-wise. The San Diego Zoo is just 1.66 miles from our Inn, making it the optimal place to stay. Comfort Inn Gaslamp Convention Center hotel is the ideal vacation destination for budget-conscious families. When staying with us, you're staying in the heart of downtown San Diego, surrounded by seemingly endless entertainment options. To book your stay, visit our website or call (619) 202-4324 today!