Skip to Content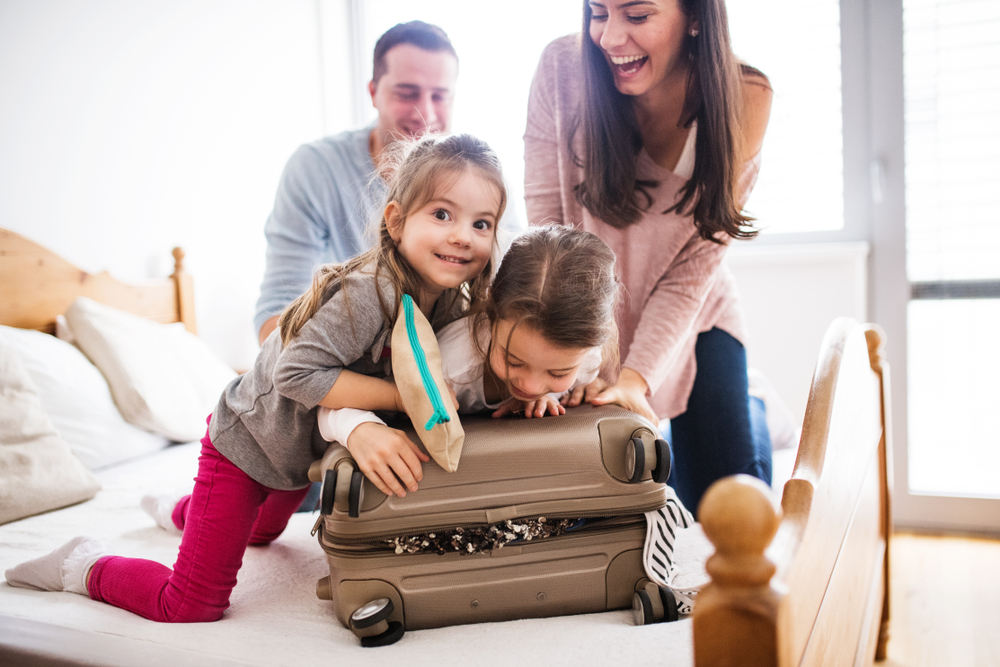 Are you planning on the perfect family vacation in beautiful San Diego? Nice choice! The hardest step of selecting the vacation spot is done. The next challenging step is deciding where to stay. The options are infinite, and making a decision can be overwhelming. Luckily, there's a place to stay that is perfect for families due to its location, offerings, and price! In this blog, we'll go over where to stay in San Diego for a family vacation and why it's the preferred choice for vacationists! 
Where to Stay in San Diego for a Family Vacation
When it comes to family vacations, the choice of where you stay plays a significant role in the enjoyment of the entire vacation itself. That's why it's vital that you select the right one. If you're looking for convenience and comfort, then Comfort Inn Gaslamp is the optimal choice! Why? Keep on reading to find out!
Great Location
Comfort Inn Gaslamp is located right in the heart of downtown! This means you have easy access to all of San Diego! What's the point of a vacation if you're going to be wasting precious time driving to and from a hotel that's located far from everything? Comfort Inn's location is not just convenient freeway-wise, but is also near the best attractions San Diego has to offer! We all know that family vacations require visiting the attractions and the famous gems the city has to offer. We're one of the most preferred places to stay for family vacations due to our proximity to these world-famous San Diego attractions: 
SeaWorld San Diego 
Staying at Comfort-In makes for the perfect daycation at SeaWorld San Diego! Our Inn is just 5.3 miles from SeaWorld; that's just a short 10-minute drive! After an amazing day of your sea life adventure at Sea World, relaxing in the contemporary comfort of our 103 boutique-sized guest rooms at Comfort Inn Gaslamp is a must! 
Seaport Village
Our Inn is located less than a mile away, making it an easy walk-to without having to worry about parking or traffic. Seaport Village has pleasures for the whole family. You can ride round and round on the world-class carousel, or have your family immortalized by our resident caricature artist. This is the perfect place to make exciting memories that you'll never forget. 
San Diego Zoo 
The San Diego Zoo is just 1.66 miles from our Inn, making it the optimal place to stay. The San Diego zoo is known for its open-air, cageless exhibits that allow people to experience a recreation of natural animal habitats. Exhibits at the zoo are designed around a particular habitat. The same exhibit features many different animals that can be found side by side in the wild, along with the native plant life. 
Balboa Park
Our Inn is located less than 2 miles away, making it the smartest place to stay! Balboa Park is home to more than 15 museums, trails, multiple performing arts venues, gorgeous gardens, and many other creative and recreational attractions, such as the San Diego Zoo, where culture, nature, and science collide. There is something for everyone with a variety of cultural institutions among its 1,200 charming and lushly planted acres
Great Price
Comfort Inn Gaslamp Convention Center hotel is the ideal vacation destination for budget-conscious families. While many hotels located downtown tend to be expensive, we pride ourselves on our budget-friendly prices and great amenities! Don't waste all of your vacation money on an expensive hotel! Give your family the best vacation by staying at Comfort in Gaslamp! 
Great Amenities for Family Vacationists
After an exciting day of family fun visiting attractions and enjoying the exquisite food that San Diego has to offer, there's nothing better than kicking back and enjoying your 40 inch LCD TV at comfort Inn Gaslamp. Family vacations love the amenities we or our: 
Room Amenities:
‣ Cable Television
‣ In-Room Coffee Makers
‣ In-Room Safes
‣ Sink
‣ Microwave
‣ Refrigerator
‣ Wet Bars
‣ Direct Dial Phones
‣ Data Ports
‣ Iron & Ironing Boards
‣ High-Speed Internet Access
‣ 40 inch LCD TV
Hotel Amenities
‣ Guest Coin Laundry
‣ Business Center
‣ WIFI
‣ FAX Service
‣ Dry Cleaning and Laundry Service
‣ Off-Street Parking
‣ On-site parking $40.00 a night with in & out privileges
‣ Non Smoking Rooms
‣ Buca di Beppo Restaurant (Gaslamp's Neighborhood Italian Restaurant & Bar ~ in downtown San Diego, adjacent to the hotel)


When staying at Comfort Inn Gaslamp, you're staying in the heart of downtown San Diego, surrounded by seemingly endless entertainment options. There's no better place to stay in San Diego for a family vacation! Family fun with all the amenities you need is just a click away! Book your San Diego family vacation stay at Comfort Inn Gaslamp by calling (619) 202-4324 or clicking here.