Skip to Content
Are you planning on taking an exciting trip to San Diego with your family? If so, one of the first things you need to do is search for a good hotel. If you don't know how to find the best hotel at the minimum possible price, this blog is for you. In today's blog, we will be going over how to choose the best hotel for your next trip to San Diego.
How to Choose the Best Hotel for Your Next Trip to San Diego
When you're exploring different accommodations for your next trip to San Diego, there are a wide number of vital aspects to take into consideration. The hotel you choose will majorly affect how pleasant (or displeasing) your vacation is. That's why it's important to carefully explore all of the amenities hotels have to offer and identify what are the "must-have" aspects your ideal hotel needs. To help you find the best hotel for your next trip to San Diego, we have compiled a list of tips that will help guide you during your research process.
1. Choose a Hotel According to the Destination
What do you plan on doing during your visit to San Diego? Are you planning on visiting one specific place in the city? Multiple places? If you're planning on visiting more than one site, it's a wise idea to stay at a centrally-located hotel. The ultimate place to stay that's close to all major locations in San Diego is Downtown! Downtown is close to everything and just minutes away from the city's largest attraction areas, including famous vacation places such as:
• Sea World
• Gaslamp Quarter
• Balboa Park
• Seaport Village
• Belmont Park
• San Diego Zoo
• Old Town
• Coronado Island
• & more!
2. Select Hotels That Fit with Your Budget
Your budget plays a big role in the hotel-selection process. When exploring your hotel options, take the time to consider the following questions:
• What's the max amount of money I'm willing to spend on lodging?
• How big of an amount is required so that I feel comfortable, safe, and happy?
We know that not everyone has the largest budget, which is why it's important to search for a hotel that has all of the amenities you and your family needs while not breaking the bank. At Comfort Inn Gaslamp, you can enjoy an extraordinary hotel experience without using up all of your vacation money on lodging. Our hotel is economically friendly and offers many fantastic amenities, including:
• Free Wi-Fi
• On-site parking
• Free breakfast
• Cable television
• Guest coin laundry
• Dry cleaning and laundry service
• In-room coffee makers
• In-room safes
• In-room microwave, refrigerator, and sink
3. Book a Hotel According to Your Eating Habits
Whether you're a foodie or not, we all want to enjoy eating the plates we enjoy. If you prefer having occasional meals during your trip, choosing a hotel that is located around many restaurants is a must! At Comfort Inn Gaslamp, we're surrounded by dozens of delicious restaurants! From pasta to sushi and tacos to steak, there's something for every person's taste!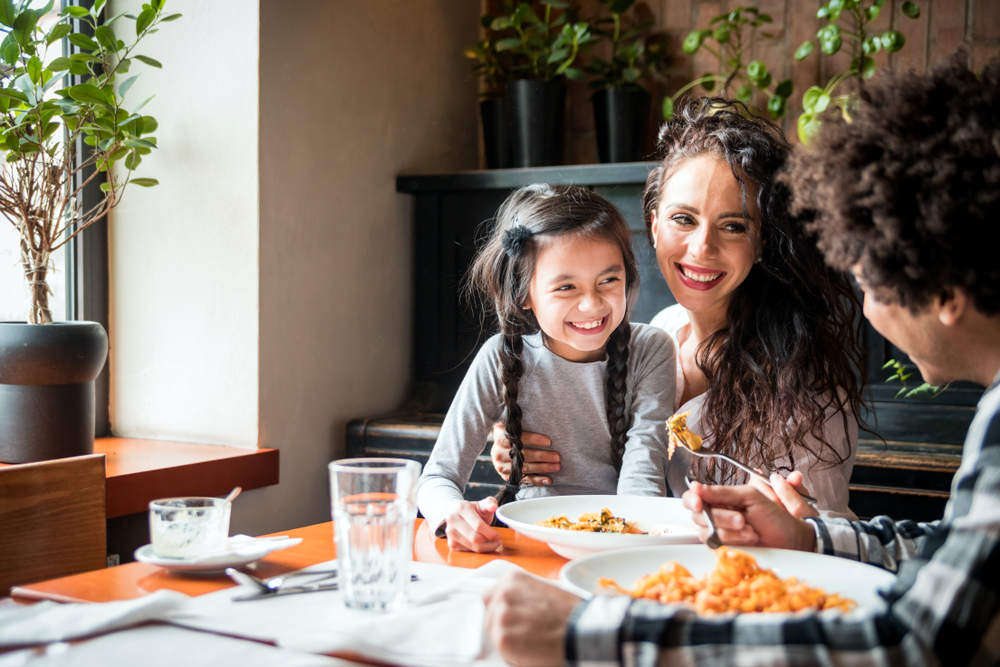 Book Your Stay with Comfort Inn Gaslamp
Choosing a comfortable accommodation during your trip to San Diego is one of the most vital aspects of an exciting and memorable vacation. The mentioned aspects above will help you identify which elements you need to look out for when deciding which hotel to go with. If you're looking for a place that is conveniently located, economically friendly, and located around many amazing food places, Comfort Inn Gaslamp is the place for you! We hope this blog helped you see how to choose the best hotel for your next trip to San Diego. To book your stay, give us a call at (619) 202-4324 or click here.