Skip to Content
Free Things to Do in San Diego
You don't have to spend a lot of money to have fun when visiting our city! There are an endless amount of entertaining and free things to do in San Diego. With perfect year-round weather, 70 miles of stunning beaches, and plenty of attractions, you'll never get bored. These activities are enjoyable for both adults and children! Check out some of the best ways to have fun without spending a fortune.
Spend the Day at the Beach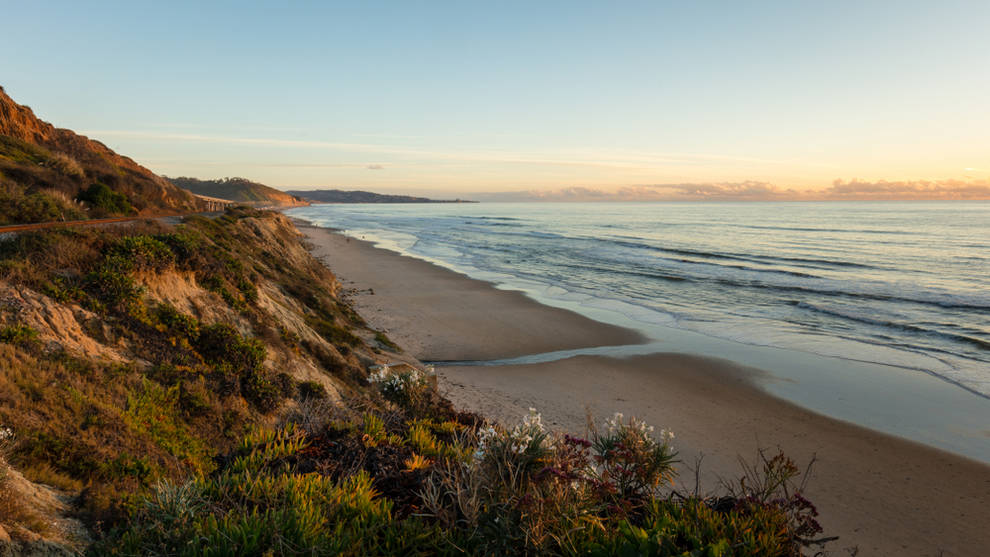 We had to put this one first because it's one of the main things San Diego is famous for! Beach admission is free, and most beaches have free parking. Whether you want to visit a dog beach, a secluded beach, or a popular and lively one, San Diego's got them all! Mission Beach has a great seaside community, Pacific Beach has a lively beach scene, and La Jolla has incredible tidepools. Some beaches even allow bonfires!
Explore Balboa Park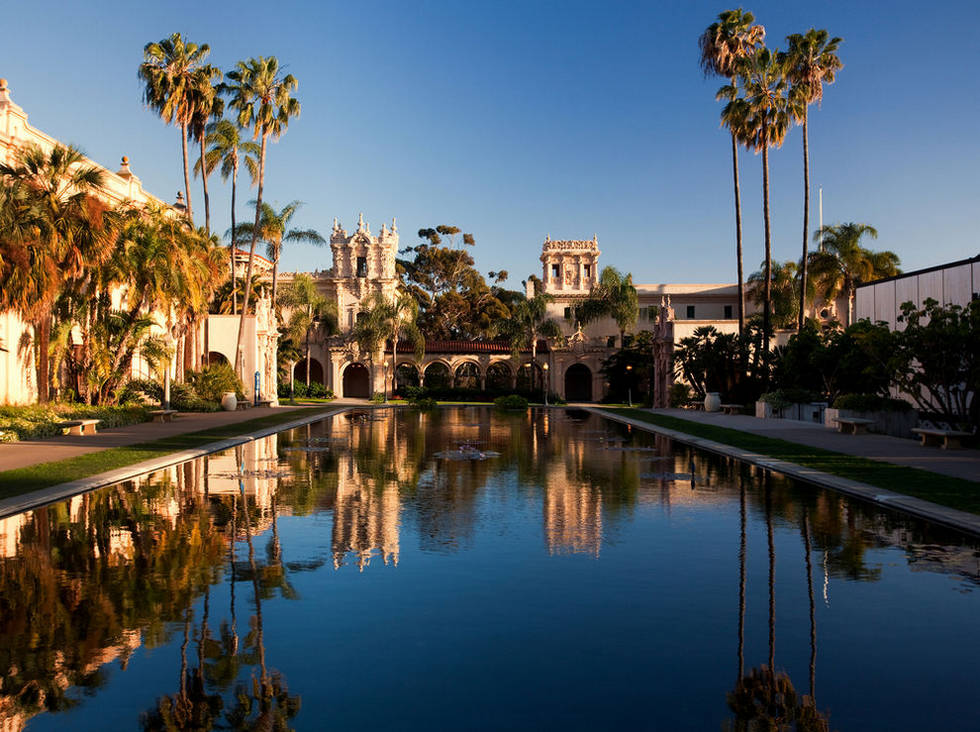 If you appreciate natural beauty, stunning architecture, and cultural activities, you'll love Balboa Park! You can walk through the heart of the park, take your kids to the playground, hike along the Balboa trails, or relax and enjoy the free outdoor classical concerts. On Tuesdays, certain museums are open for free entry on a rotating basis. It's possible to visit every museum in the park over time at no charge to you!
Walk Along the Bay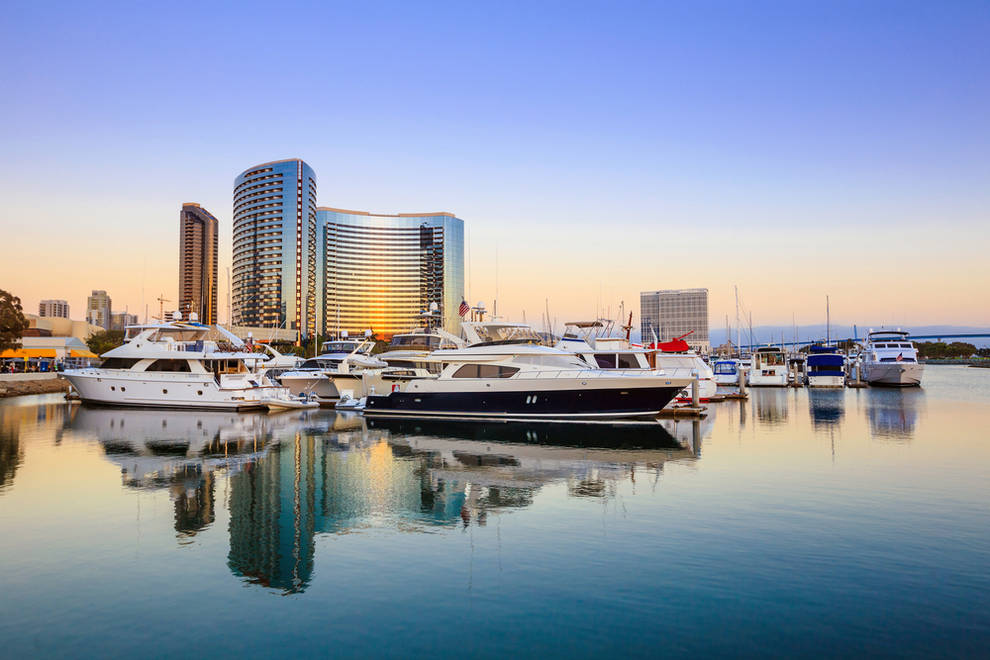 If you're looking for some unbeatable views and entertainment, take a walk along the San Diego Bay. There are so many different areas and sights to explore along the walk. You can visit Harbor Island for panoramic views of the city skyline or Embarcadero to view the historic ships. Seaport Village also has public art displays and views of the Coronado Bridge.
Check Out Old Town State Park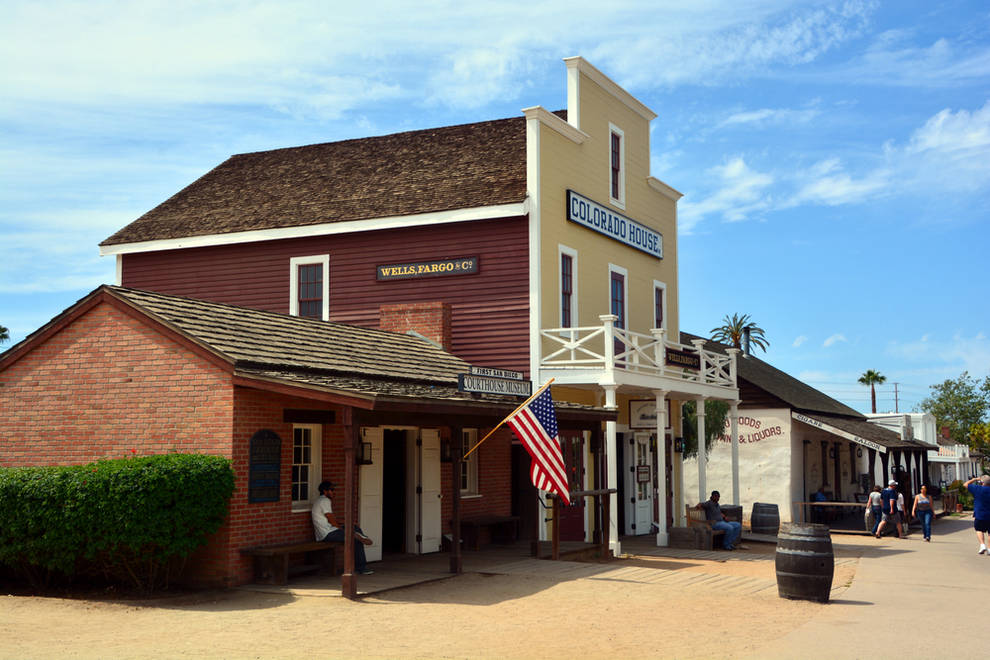 Take a trip to the past with one of San Diego's most popular attractions. This area hasn't been fabricated for tourists; it's a genuine historical center! There are free educational tours if you'd like to learn a little more about the park. It's a living history museum that preserves and commemorates historic buildings dating back to the 19th century. There are plenty of must-see exhibits from the Robinson-Rose House, McCoy House Interpretive Center, Colorado House, and more!
Relax at Mission Bay Park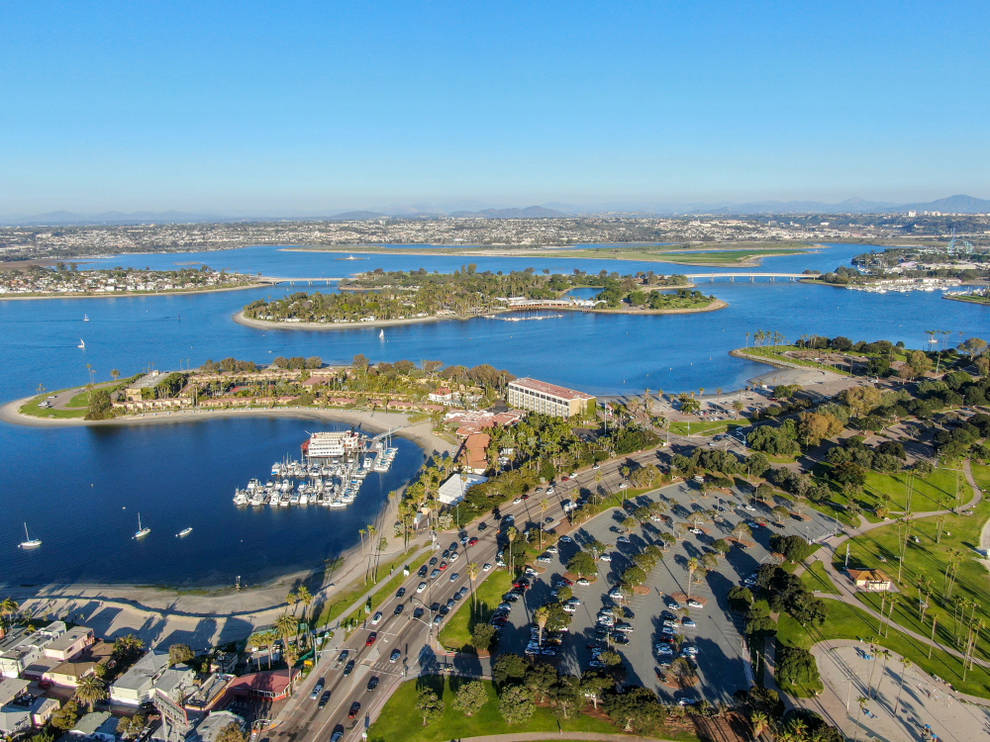 Mission Bay Park is the largest human-made aquatic area in the United States. It features 4,600 acres has 27 miles of coastline to explore. This urban park is filled with boats, kayakers, kite surfers, wakeboarders, and much more. For a fun and free thing to do in San Diego, you can walk along the path, relax under some shaded grass, and watch the jet skiers and tubers zoom by on the water.
Check Out La Jolla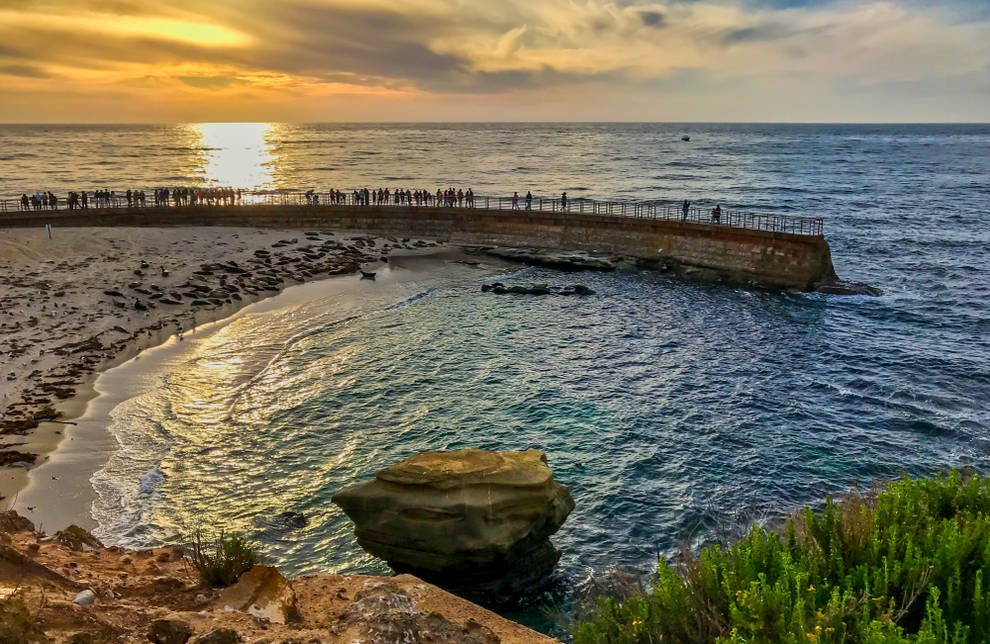 La Jolla means "the jewel" in Spanish, and for a good reason! The gorgeous coastal town is full of cliffs, caves, tidepools, and endless marine life. La Jolla has so many unique attractions; you could spend the entire day here without spending a dime! You can walk around the charming town, visit the La Jolla Cove, walk the Children's Pool's seawall, have a picnic at Ellen Scripps Park, and much more.
Hike Mission Trails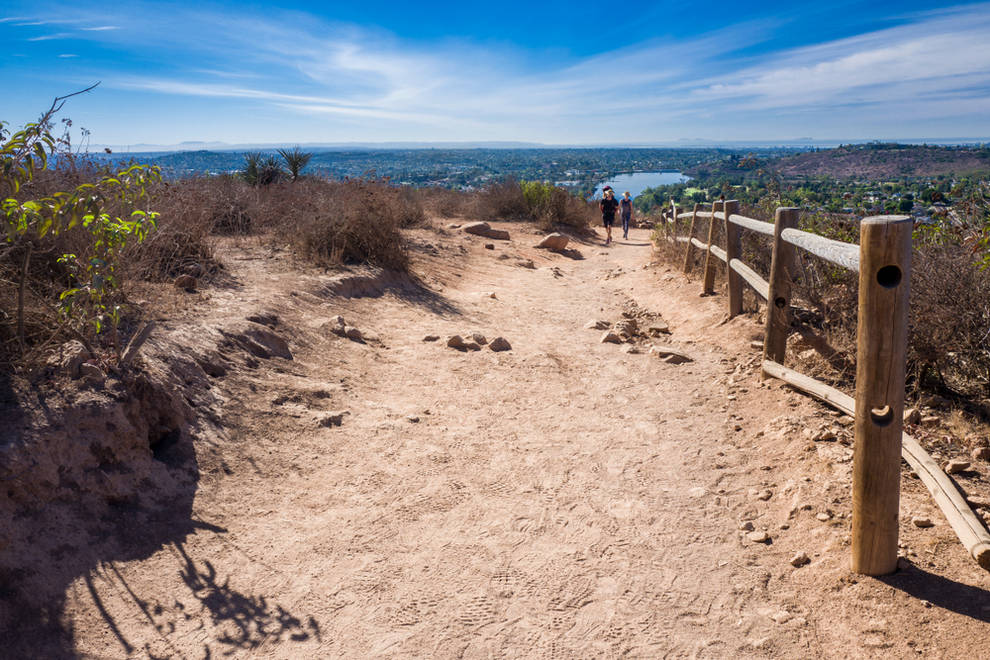 Mission Trails Regional Park is centrally located in San Diego and gives people a retreat from the busy city life. For outdoor enthusiasts, there are 40 miles of trails offering spectacular views of the city. You can check out the Old Mission Dam, built by the Kumeyaay Native Americans to provide water for the San Diego Mission. Some of the most popular trails in the park include Cowles Mountain, Fortuna Mountain, Kwaay Paay Peak Trail, and Pyles Peak trail.
Tour the Former U.S. Olympic Training Center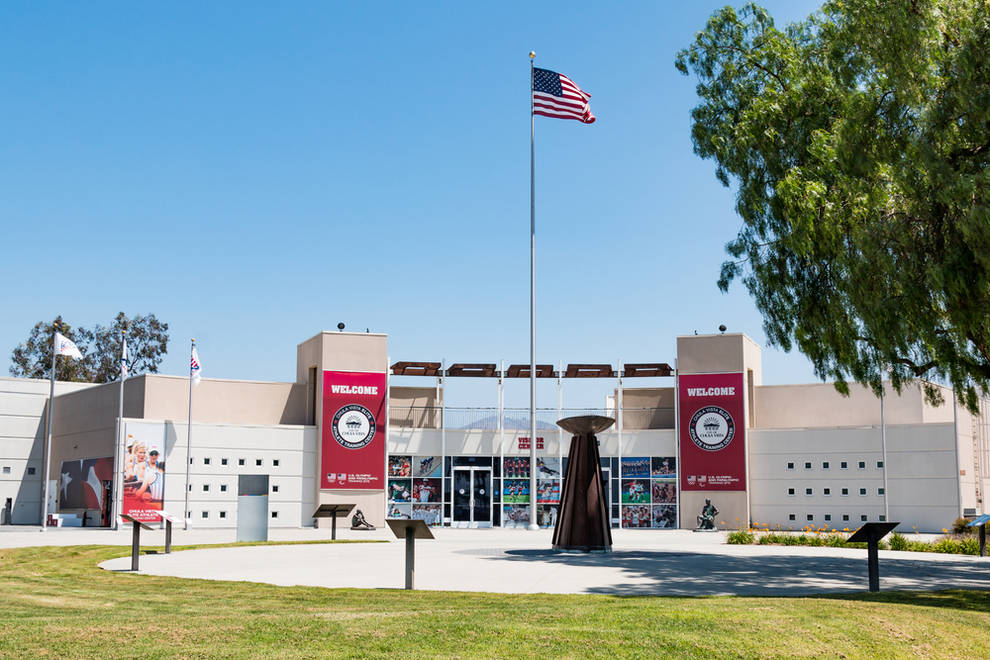 The Chula Vista Elite Athlete Training Center is located in San Diego's South Bay. This former U.S. Olympic Training Center offers a free tour of the training fields, tracks, athlete dorms, and lake reservoir. Self-guided tours of the 150-acre facility are available daily from 9:00 AM - 5:00 PM.
As you can tell, there are an endless amount of free things to do in San Diego! If you even need any advice or local knowledge about what to do in the area, our staff is always more than happy to give you some ideas. To book your stay with us, give us a call at (619) 202-4324 or book directly through our website.