Skip to Content
Downtown San Diego is a gem when it comes to cuisine! Many people visit San Diego from afar just for the food alone! Whether you're staying at Comfort Inn Gaslamp for a vacation, a business trip, or to visit relatives, you surely will not want to skip on the exquisite cuisine near our Inn! With so many restaurants and bars to choose from, it's hard to determine which ones are the best. This blog will go over 8 Gaslamp restaurants that are actually worth trying while staying at Comfort Inn Gaslamp!
1. STK San Diego
Are you into steak? How about seafood? Whether you're craving some quality meat or lobster, this is a stop you cannot skip during your stay at Comfort Inn Gaslamp. Just a block away from our Inn, STK San Diego is the place to go for a full-course meal! It's not just the food that's good, the interior is astonishing! STK San Diego artfully blends two concepts into one—the modern steakhouse and a chic lounge. A large central lounge area is furnished with banquettes and is surrounded by an elevated dining room for more formal dining.
2. Coastera
San Diego is known for its excellent Mexican food, and you will not be disappointed when visiting Coastera! While you won't find beef tacos and enchiladas, you will find a rather upscale and modern intake of Mexican influenced seafood entrees, such as an ahi tuna tostadas or flavorsome fish tacos! Coastera Restaurant also offers incredible views of the bay, an awesome happy hour, and a quick 3-minute walk to Comfort Inn Gaslamp!
3. Pizza Nova
If you're into wood-fired pizza, then you'll have to make a stop by Pizza Nova! From their margarita to their BBQ chicken pizza, this palace is great for those looking to explore new flavors on pizza! This place has a nice family setting and is an excellent destination for big groups as it doesn't break the bank. Locals and tourists alike love this place!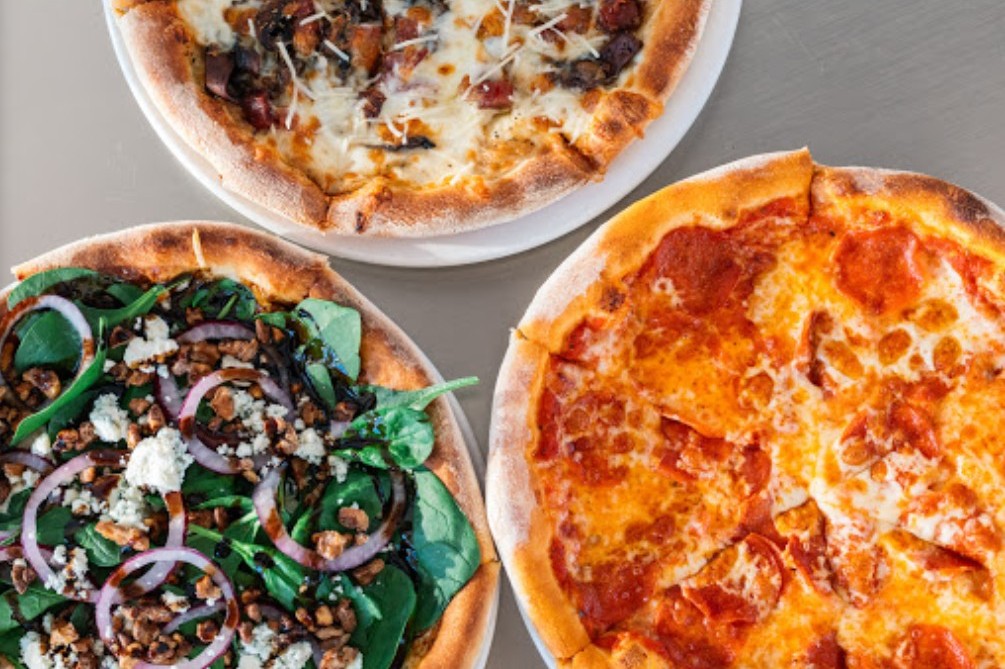 4. The Lion's Share
For one of the best cocktails in San Diego, The Lion's Share is the place to be. Also known for serving rare meat options such as wild boar, this quirky place is great for both drinking and dining. Just a five-minute drive from our Inn, it would be a waste to skip this hidden gem!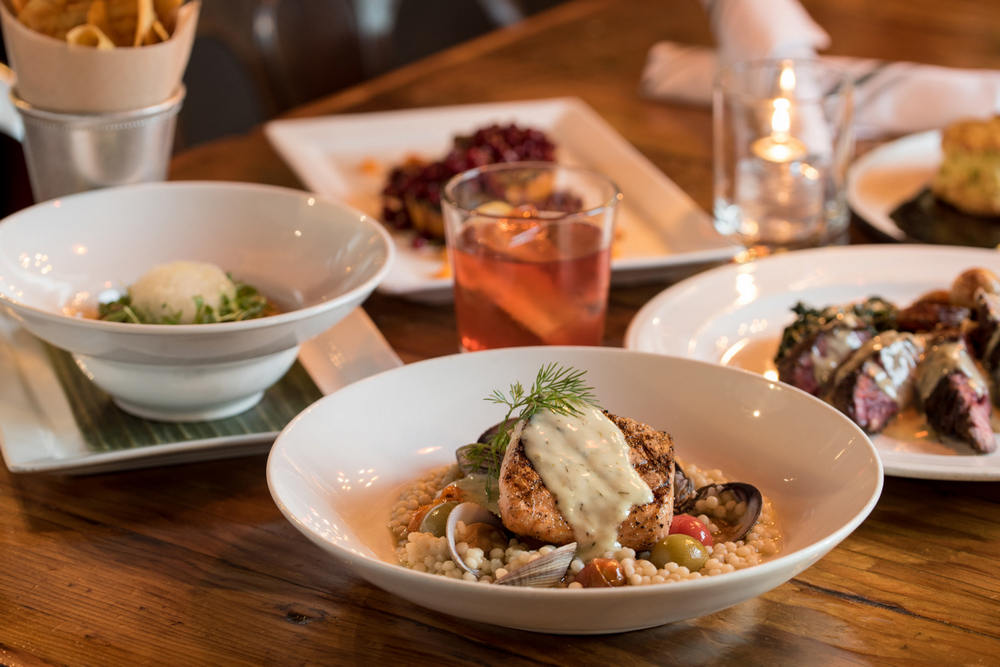 5. Meze Greek Fusion
While the world's cuisine is well represented in Gaslamp Quarter, Greek and Mediterranean food are among the rarest found. Meze is a quality Greek restaurant that serves anything from lamb chop to Mediterranean octapodi skaras! Take advantage of the diverse food options in Gaslamp Quarter to try something new! The place being two blocks away from our Inn, you don't even need a car to get there.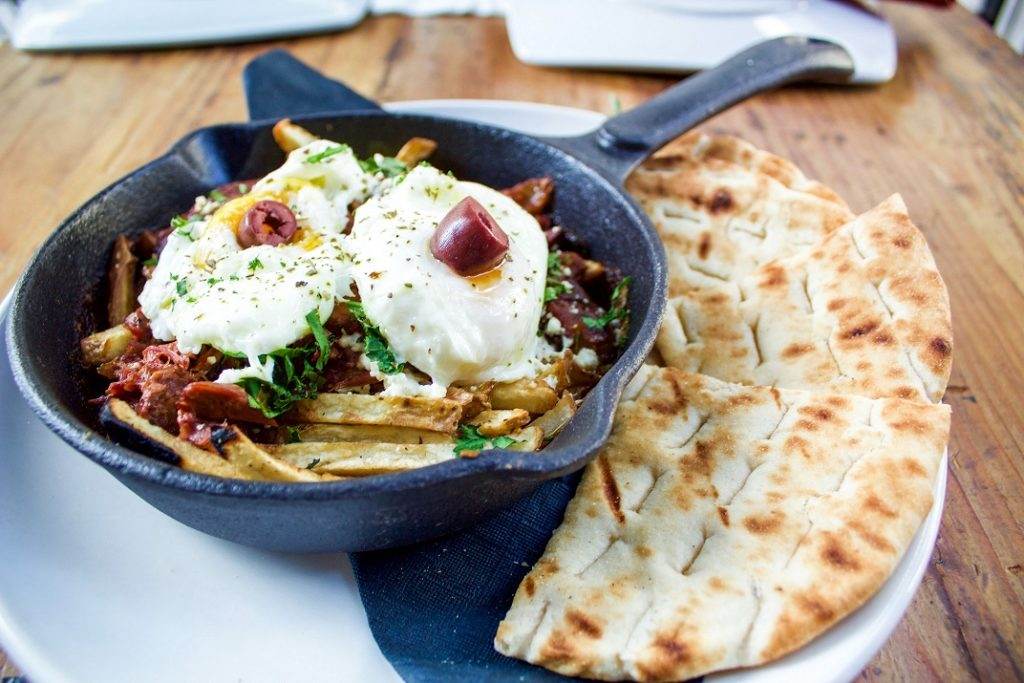 6. Taka Restaurant
If you start craving sushi in your hotel room, you'll be glad to know you can get quality sushi just one block down the road! There are no bells and whistles at Taka—just good, fresh fish and classic sushi rolls! From sashimi to nigiri, you can get a taste of Japan right here at Gaslamp Quarter!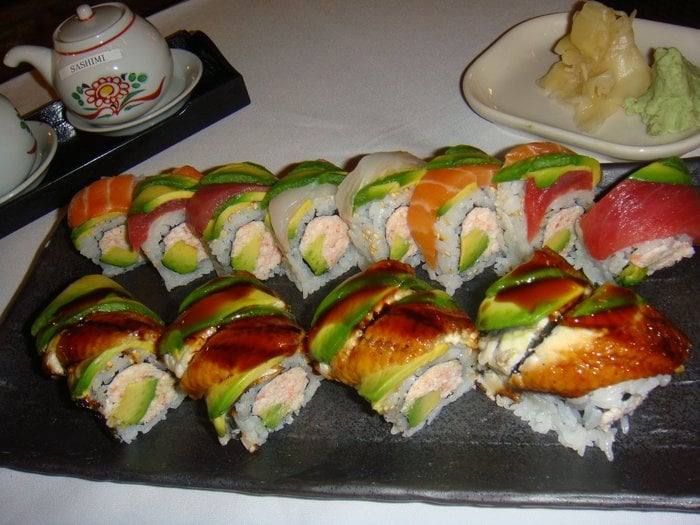 The number of restaurants near Comfort Inn Gaslamp is significant, and visiting them all would be impossible! That's why we narrowed down the list to 6 Gaslamp restaurants that are actually worth trying while staying at Comfort Inn Gaslamp! Explore the diverse food options this beautiful town has to offer. When staying at Comfort Inn Gaslamp, you're staying in the heart of downtown San Diego, surrounded by seemingly endless restaurant options. Whether you need to stay for a business trip or to try all of the delicious food options in Gaslamp Quarter, the best place to stay is at Comfort Inn Gaslamp! To book your stay, give us a call at (619) 202-4324 or click here.